News Releases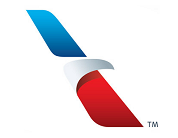 March 13th, 2014 at 21:00Z
American Airlines Flightplans: The American Airlines format is now available for use! You can find it listed as "AAL" in the OFP Layout selection on the Dispatch Options page. There are now a total of 12 layouts to choose from, stay tuned for more!
---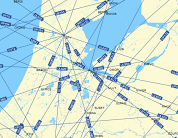 March 10th, 2014 at 18:29Z
Default AIRAC Cycle Updated: The default AIRAC cycle has been updated to AIRAC 1303! This cycle was released after Navigraph began using Jeppesen data, and therefore contains much more data than the previous default cycle. Any users who were using the old default cycle (1113) have been automatically upgraded to 1303.
---
Page: 1 - 2 - 3 - 4 - 5 - 6 - 7 - 8 - 9 - 10 - 11 - 12 - 13 - 14 - 15 - 16 - 17

Statistics
General
Briefings (Since Launch):

5243094
Briefings (Past 24 Hours):

6947
Users Currently Online:

160
---
Latest Flight Plan
Time Generated:

Sep 20th, 16:18Z