News Releases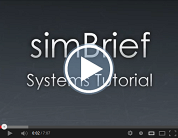 March 9th, 2016 at 05:30Z
New Tutorial Video:
An updated tutorial video has just been uploaded to YouTube! The video is nearly 45 minutes long and covers topics such as registering an account, generating flight plans, and unlocking AIRAC cycles.
Click here
to view the video!
---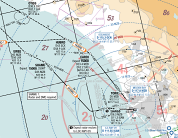 March 4th, 2016 at 03:11Z
Default AIRAC Cycle Updated: The default AIRAC cycle has been updated to AIRAC 1503! All users should now have access to this cycle on their accounts. My thanks to Navigraph for continuing to offer default AIRAC cycles to the community free of charge!
---
Page: 1 - 2 - 3 - 4 - 5 - 6 - 7 - 8 - 9 - 10 - 11 - 12 - 13 - 14 - 15 - 16 - 17 - 18

Statistics
General
Briefings (Since Launch):

8238032
Briefings (Past 24 Hours):

13578
Users Currently Online:

259
---
Latest Flight Plan
Time Generated:

Jun 24th, 14:43Z