News Releases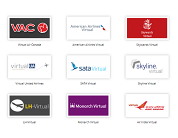 March 21st, 2015 at 23:14Z
VA Listing:
As more Virtual Airlines are choosing to integrate SimBrief into their websites, I've decided to set up a dedicated VA listing page. The page lists those VAs which have built SimBrief into their operations in some way; click
here
to view the listing now!
---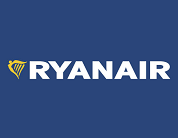 December 22nd, 2014 at 20:34Z
Ryanair Flightplans:
The Ryanair (RYR) OFP layout is now available for use! This LIDO-based layout was referenced from a fairly recent OFP, so it should be current. Click
here
for a preview of the layout, Happy Holidays from SimBrief!
---
Page: 1 - 2 - 3 - 4 - 5 - 6 - 7 - 8 - 9 - 10 - 11 - 12 - 13 - 14 - 15 - 16 - 17

Statistics
General
Briefings (Since Launch):

5243095
Briefings (Past 24 Hours):

6947
Users Currently Online:

161
---
Latest Flight Plan
Time Generated:

Sep 20th, 16:18Z