News Releases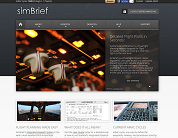 September 3rd, 2014 at 07:52Z
New Website: To celebrate SimBrief's 1 year anniversary, I have just updated the website with what I believe is a cleaner, more modern look. The new website is fully compatible with Firefox, Chrome, Safari, and Internet Explorer 9 through 11.
---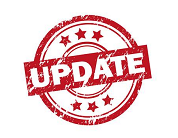 June 4th, 2014 at 07:27Z
Major Update: SimBrief has just received a major upgrade! New features include accurate cost index planning, a revamped user interface with support for custom aircraft profiles, improved ETOPS calculations, and more!
---
Page: 1 - 2 - 3 - 4 - 5 - 6 - 7 - 8 - 9 - 10 - 11 - 12 - 13 - 14 - 15 - 16 - 17 - 18

Statistics
General
Briefings (Since Launch):

8238075
Briefings (Past 24 Hours):

13570
Users Currently Online:

258
---
Latest Flight Plan
Time Generated:

Jun 24th, 14:47Z