Privacy Policy
Revision: May 24th, 2018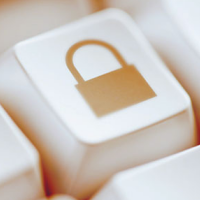 Introduction
This statement sets out SimBrief's policies with regards to personal information, and provides insight into how this information is collected and used.
About SimBrief
SimBrief is a flight simulator enthusiast website created and maintained solely by Derek Mayer. Both the author and the website's server are located in Montreal, Canada. No other individuals work on the website or have access to SimBrief's database.
Your Data Rights and Opting Out
Effective May 25th 2018, to request that your personal data be removed from the SimBrief server, to view what personal data SimBrief has about you, or to change your preferences regarding the use of Persistent Cookies, please visit the Privacy Settings page.
If you are a registered SimBrief user, you can also modify or delete your personal data from the Account Settings page.
Information Collected by SimBrief
For any individuals who visit the SimBrief website, the following information may be collected as applicable:
When signing up for an account on the SimBrief website, you will be required to provide the following additional information:
In addition, the following information may be collected, used, or shared when you use your SimBrief account:
Lawful Bases for Personal Data Processing
Much of SimBrief's processing of personal data is to meet its contractual obligations to its users. In other words, the data you provide when registering or using your account is used by SimBrief to provide its service to you. Only personal data which is required to provide the SimBrief service is collected and stored in this context.
For the collection, use, or transfer of any personal data that is not required by SimBrief to provide its service, your express consent will be requested where required by law.
Data Security and Storage
SimBrief employs numerous technical measures to protect or encrypt any personal information that is sent to or stored on the web server. Unfortunately, no data transmission or storage system can be guaranteed to be 100% secure, and although measures are taken to protect your personal data, SimBrief cannot guarantee the security of any data transmitted to the server. Once your information has been received, it is protected using a variety of security features to try to prevent unauthorized access.
Children
This service is for users age 13 and over and SimBrief does not knowingly collect personal information from children under the age of 13. If you are a parent or guardian of a child under the age of 13 and believe he or she has disclosed personal information, please contact SimBrief by e-mail at:

. For residents of the European Economic Area (EEA), where the processing of personal information is based on consent, SimBrief will not knowingly engage in that processing for users under the age of consent established by applicable data protection law. If it is learned that SimBrief is engaged in that processing with such users, such processing will be halted and reasonable measures will be taken to promptly remove the associated information.
Use of Cookies
SimBrief uses cookies to store login and session information. A cookie is a small text file that is stored by your web browser on your computer or mobile device. Effective May 25th 2018, cookies on the SimBrief website will be divided into 2 categories: "Basic Cookies" (those which are temporary in nature and/or required for the website to function) and "Persistent Cookies" (those which can remain on your computer following your visit to enable certain account features and collect anonymous usage data). SimBrief has chosen to obtain your consent prior to using any Persistent Cookies.
Basic Cookies:
Persistent Cookies:
Information Collected by Google Analytics
Visitor activity is tracked using Google Analytics. Google Analytics is subject to Google's Privacy Policy, which you can find on Google's website. Information collected and processed by Google Analytics includes an anonymized portion of the user's IP address, a rough network and geographic location, which pages are most visited on the website, referring websites, and other reporting information that helps SimBrief analyze its website usage. Google Analytics acquires all its information directly from the user, by installing a "cookie" on the user's computer. SimBrief does not share any personal information it collects with Google, and Google Analytics does not collect any personal identifying information.
For visitors who have not consented to the use of Persistent Cookies, Google Analytics will only save a temporary Session Cookie on your computer that will be deleted as soon as you close your web browser (or shortly thereafter). For visitors who have consented to the use of these cookies, they will be stored for up to 2 years and will be used to determine whether a visitor has been to the website before.
Visitors can opt-out of Google Analytics tracking at any time by visiting: https://tools.google.com/dlpage/gaoptout.
Information Collected by Google AdSense
For visitors who consent to the use of Persistent Cookies, SimBrief may use Google AdSense to display advertisements on some pages. Effective May 25th 2018, Personalized Advertisements may be served to users located outside the European Economic Area (EEA), as well as to any users who have consented to Ads Personalization.
If Ads Personalization is disabled, you will still see ads based on factors such as your general location derived from your IP address, your browser type, and your search terms. Google AdSense may use cookies to enable frequency capping, aggregated ad reporting, and to combat fraud and abuse, however these cookies are not used to personalize the advertisements and do not share your personal data.
If Ads Personalization is enabled, third party vendors, including Google, may use cookies to serve ads based on your visits to this and other websites. Google may also use the DoubleClick DART cookie to enable it and its partners to serve ads based on your visits to other websites on the Internet. You can choose to disable the Doubleclick Cookie at any time by visiting the following webpage: https://adssettings.google.com. For more information about Google's Advertising Policy, please visit Google's Privacy & Terms page.
In addition, with Ads Personalization enabled, Google may share your information with various ad technology partners who have agreed to comply with Google's data usage policy. Effective May 25th 2018 for users in the European Economic Area (EEA) who have consented to Ads Personalization, the following ad technology partners could potentially receive information about your visit. Simply click on an ad technology partner to view their respective Privacy Policy:
Third Parties
Other than previously disclosed in this Privacy Policy, user information stored on this website will never be sold, exchanged, transferred, or given to any third parties, unless such a transfer has been expressly consented to or requested by the user.
External Links
This website may contain links to other websites which are hosted by and maintained by third parties. Proceeding to such websites is at your own risk and SimBrief makes no representations regarding the content of any such website. SimBrief cannot be liable for any loss or damage which may arise from the use of third party websites.