General Information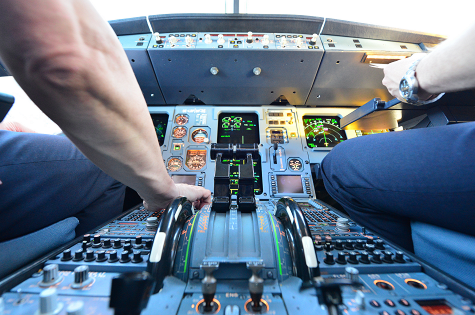 Established in the spring of 2013, SimBrief.com was created to share a series of flight planning tools with the general Flight Simulation community. The goal is to accurately reproduce the briefing packages that real-world pilots use, as well as provide detailed fuel, time, and performance calculations based on real-world weather data. SimBrief is designed to be easy to use and is compatible with a wide variety of flight simulators and third-party aircraft.

Through a partnership with Navigraph, purchasers of Navigraph's FMS Data product can enjoy the added bonus of unlocking the latest AIRAC for use with their SimBrief account. That being said, those without a Navigraph subscription can still freely use the default AIRAC database, which is slightly outdated.

SimBrief was made possible by the numerous data providers who continue to offer their data feeds and/or services free of charge. I would like to express my sincerest gratitude to the following parties for their support:
Since the website's release, I've had the fortune of being contacted by several individuals offering to help. Whether they offered data, guidance, bug reports, or web design help, their contributions have been key in improving the SimBrief website. I'd like to extend my thanks to the following contributors:
Ahmed Hassan
Bernardo Reis
Brett Holcomb
Cody Diamond
Dimitris Themistocleous
Ed McCoy
Furio Piscitelli
Heigo Tomba
James White
Jonathan Phillips
Jose M Pereira
Kyle Rodgers
Loïc Abbé-Fouillet
Matt Butterworth
Matthew Montgomery
Paolo Fumagalli
Phil Kurus
Ryan Cooper
Sean Averre
Vangelis Boulasikis
All told, SimBrief runs on over 100,000 lines of custom PHP code and has been in development since 2010. The systems are always being updated; users with feature requests are invited to post them in the support forum.
---
About the Author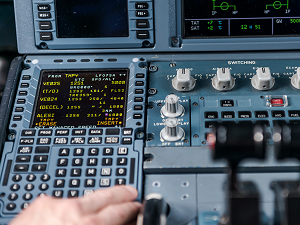 I have been involved with Flight Simulation in one way or another for over 25 years. What started as the occasional hop from Meigs to Midway in FS5 quickly grew into 6 hour trans-oceanic flights in FS98, and eventually, I was spending much of my summer on the MSN Zone flying in FS2002.

I was first introduced to the world of Virtual Airlines by a fellow Zone pilot. He suggested I check out Pacific Airways, and explained how they simulate airline operations with their own flight schedules, logbooks, and fleet downloads. From there I was introduced to VATSIM, an online network where virtual pilots and air traffic controllers interact with each other in what is, in my view, the most realistic flight simulation experience available today.

My journey as an FS developer began around that same time, as I searched for ways to improve my Flight Simulator experience. Since then I have touched on virtually every area of FS design; creating repaints, panels, gauges, sound files, FDEs, scenery files, models, and more recently, VA websites and flight planning systems. While a lot of my work was for personal use and was never released, a few notable projects I have worked on are the Aerodesigns A318, Erick Cantu's L1011, and all of Project Airbus' post-2005 releases. All of my work has always been freeware.

Eventually, virtual flying lost some of its appeal and I shifted more attention to developing. The script which would eventually become the backbone of the SimBrief system started out as a simple, one-page sheet listing the departure, destination, alternates, crew names, scheduled flight times, and a very basic fuel burn calculation. As time progressed, I gradually added features to the base script until it had become so detailed that I felt it deserved its own website. Almost everything I now know about web design and computer programming was learned over the course of developing the SimBrief website and dispatch system.