Support the Author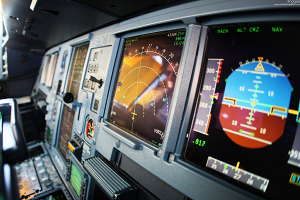 While I am proud to offer SimBrief to the community free of charge, maintaining the website is both expensive and time consuming.

So far, I have invested well over 2000 hours developing the systems code and website components, and every year I spend over $3000 in web hosting, licensing, and data fees. If you have enjoyed using SimBrief and would like to send me a small gift to show your appreciation, please use the link below to make a contribution to my PayPal™ account!

Please also note that purchasing an AIRAC from Navigraph does not personally support me in any way. I do not receive a portion of Navigraph's profits, they are a completely separate company. Likewise, any donations made via this page will not entitle you to any Navigraph products or services.

Before proceeding, please note the following information:
Initially, PayPal will deduct a small percentage and a fixed handling fee from your contribution. The actual percentage depends on a few factors, such as your payment method and country of residence, but generally is about 3%.
It is important to understand that this will be a monetary gift to myself (Derek Mayer) and not to an organisation or a website. I am not a registered non-profit organisation or charity, and any contributions made will not be tax deductible.
As a general rule, no compensation or "VIP treatment" will be promised in exchange for your gift. The only exception to this is for logged-in users who have donated $5.00 CAD or more, any advertisement banners will be automatically removed from the website.
As a contributor, I will not reveal your name publicly without your consent.
If you wish to continue, please proceed to PayPal's website by clicking the image below. Once there you will be able to specify an amount and select your preferred method of payment. Thank you very much for your support!
Please Login before donating.