News Releases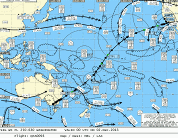 December 4th, 2013 at 16:59Z
New Maps Update: After weeks of work, I'm pleased to announce the release of SimBrief's new and improved flight maps! When the new "Detailed Maps" option is selected, the system will compile and save a set of maps depicting the route, any significant weather, and the winds over the map area. Disabling the "Detailed Maps" option reverts to the old/simple map format, which uses the gcmap.com system by Karl L. Swartz.
---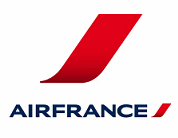 November 20th, 2013 at 00:37Z
Air France Flightplans: The Air France OCTAVE layout is now available for use! You can find it listed as "AFR" in the OFP Layout selection on the Dispatch Options page. This layout is different in that it uses predominantly French terms and acronyms. Bon Vol!
---
Page: 1 - 2 - 3 - 4 - 5 - 6 - 7 - 8 - 9 - 10 - 11 - 12 - 13 - 14 - 15 - 16 - 17

Statistics
General
Briefings (Since Launch):

5243159
Briefings (Past 24 Hours):

6942
Users Currently Online:

157
---
Latest Flight Plan
Time Generated:

Sep 20th, 16:26Z